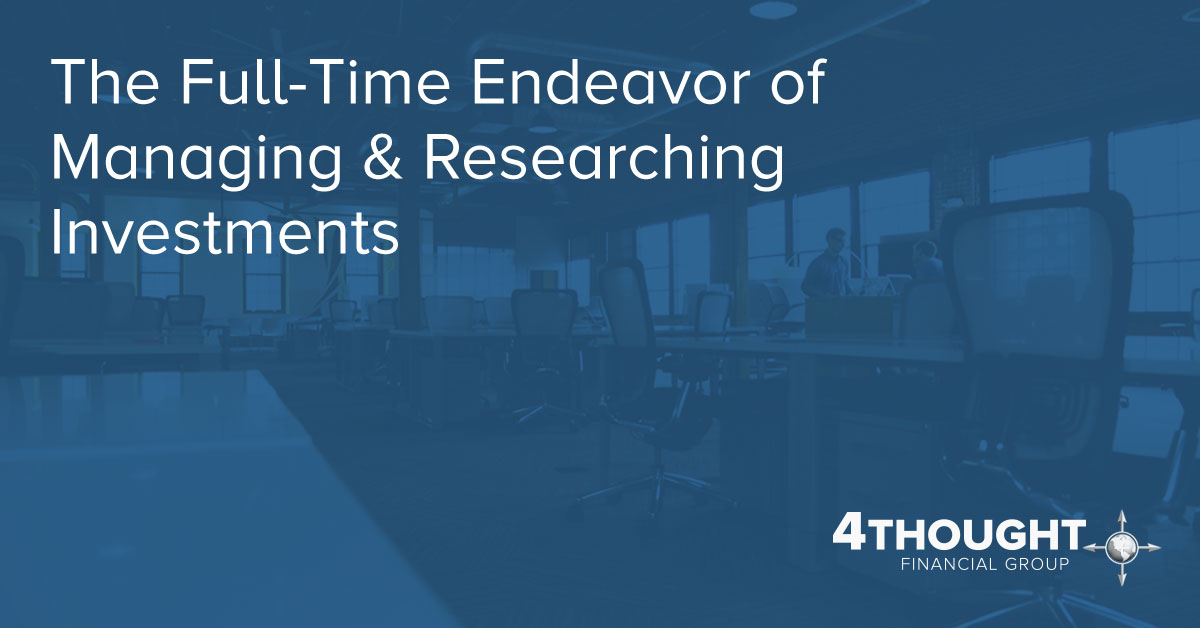 Financial institutions employ numerous full-time analysts who perform research and analysis on investments. It is impossible for a financial professional to commit to research and their other responsibilities in order to effectively serve their clients and keep up with the ever-changing developments in the investment world.
As much as newsletters, research reports and analyst access helps, a financial professional must have a process to simplify their analysis work. Utilizing resources and products properly require an investment process that reduces the risk that clients face and the stress that financial professionals face.
Having a trusted source of information and a well-articulated investment selection process is essential to the success of investors and financial professionals alike. More importantly, having this process in place frees up more time for more important endeavors and concerns.
Did you know.....
4Thought's solutions simplify not only your clients' portfolio management, but also help reduce or eliminate the stress that financial professionals face with investment research? By having a research and investment selection process, our goal is to ensure that both clients and investment professionals have access to the most pertinent information and most appropriate investment vehicles.
Other Financial Advisor Resources