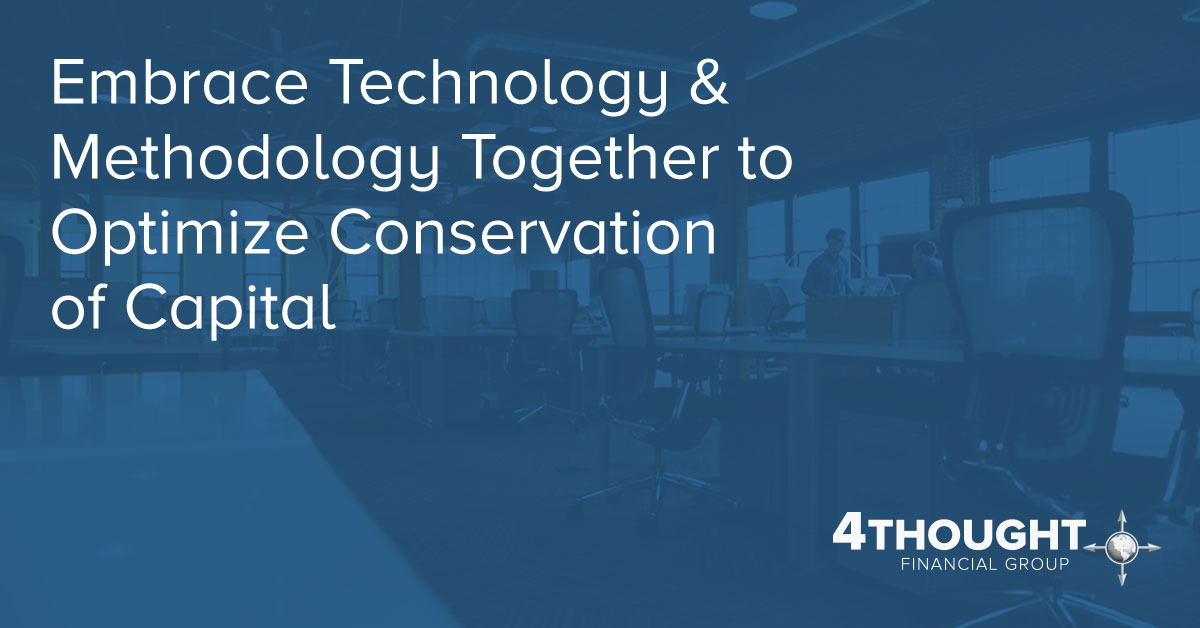 Financial professionals are starting to grasp the power of technology as a tool to manage client assets. A savvy financial professional will not only utilize technology but will develop a corresponding investment methodology and strategy behind it.
Technology allows financial professionals to simplify many of their tasks. Asset allocation, client reporting and servicing and marketing are among some of the service tasks that technology simplifies. Quantitative risk management models and trading models even allow a portfolio to be reallocated during intra-day trading. Accounts held elsewhere by a client can even be linked with the portfolio to avoid creating duplication inefficiencies.
Technology also allows financial professionals to pursue more complex management tasks. For example, securities in the portfolio can be harvested for tax losses and replaced with similar investments to maintain an optimized risk profile. If a portfolio requires exposure to alternative asset classes, technology can simplify the research and selection process, along with the acquisition of any information necessary to conduct due diligence on such investments. For clients, real -time client communication now allows statements and conversations to be shared even if both parties are on opposite sides of the world.
But what technology really delivers is a way to practically implement theory. For both the investment management and financial planning worlds, developing and implementing a methodology allows financial professionals to effectively manage risk, communicate with clients and drive tax efficiency. But the methodology is only as effective as the technology and tools that support it.

Did you know...
4Thought combines both technology and methodology to generate investment performance and better seek client objectives? Our process simplifies tax efficiency, investment research and client reporting to transform the client experience for financial professionals.