Earn Continuing Professional Education (CPE) Credits and Learn New Techniques to Help your Clients and Enhance Your Services
Register for 4Thought's live CPA CPE classes to expand your knowledge base in numerous Wealth Management, Financial Planning, and Investment Advisory topics relevant to CPAs that further drive the success of both your business and your clients.
Gain a fresh perspective and a new understanding about a range of topics related to Comprehensive Wealth Management and Investing.
Increase revenue and decrease client attrition by learning about the most significant wealth management topics and corresponding best practices that are easy for CPAs to implement for their practice.
Attract new business and deepen existing relationships from gaining wealth management knowledge to compliment your accounting practice and promote yourself as a center of influence.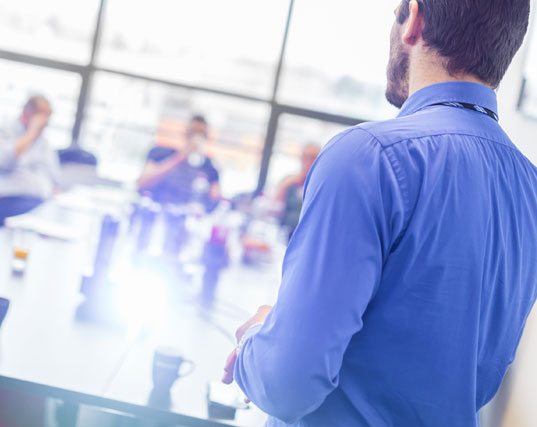 Face-to-face Wealth Management and Investment Advisory Training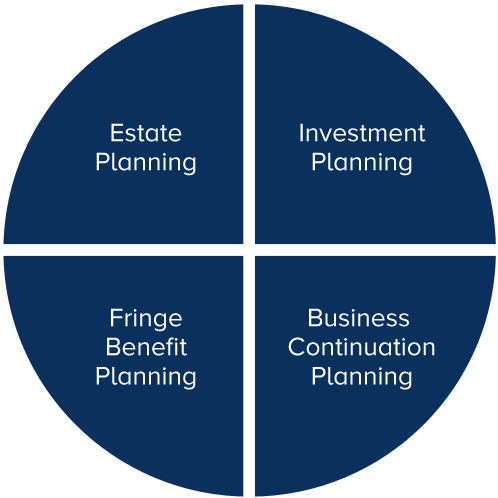 Gain an understanding of how coordinating the "Four Corners" of Wealth Management can improve upon your clients' existing financial planning, save on income and estate taxes, and prevent any unanticipated future headaches.
Classes are offered face to face on location at 4Thought's headquarters for individual CPAs seeking CPE credit, and may also be requested at the CPA firm level so that your entire staff can earn credits at the same time.
Course topics include:
Estate Planning
› Review of Current Tax Law & Impact of Intestacy
› Wills, Living Trust, Testamentary
› Trust, Revocable & Irrevocable



Fringe Benefits
› 401Ks
› Profit Sharing
› Defined Benefit
› Group Insurance
Investment
› Identifying client investment objectives & gathering data
› Investment planning concepts
› Basic investment portfolio theory
› Types of investment vehicles
Business Succession
› Keep vs. Sell
› Cross Purchase
› Entity Purchase
› Will or Gift
Estate Planning
› Review of Intentionally Defective Grantor Trusts
› Charitable Remainder Trusts
› Charitable Lead Trusts
› Generation Skipping, etc.
Fringe Benefits
› Cash Balance Plans
› ESOP
› Split Dollar
› Captive Insurance/831b
Investment
› Alternative Methods of Investing
› Portfolio Tax Efficiency
› Advanced Investment Portfolio Theory
› Alternative Views on Markets
Business Succession
› Partnership Buy-Sells
› Trust Buy-Sells
› One Way Buy-Sells
Learn about how these important topics help you better service and understand your clients
Our classes help you position yourself as a knowledgeable center of influence. The coursework covers various wealth management and investment advisory topics that help you stand out among other professionals. We cover topics that range from basic estate planning and investing theory to complex business succession and tax planning considerations for small business owners. Best of all, CPAs receive face to face training and ongoing support so they can better serve their clients and provide objective advice.
May 18, 2023
Noon - 2pm

Tax Efficient Investing and Trust Account Management
In-person and Virtual Event
6851 Jericho Tpke, Suite 120,
Syosset, NY 11791
Virtually via Microsoft Teams

Jesse Mackey, Chief Executive Officer/ Chief Investment Officer - 4Thought Financial Group

2 CPE Credits - Register Below
June 15, 2023
Noon - 2pm

Identifying Client Financial Needs
In-person and Virtual Event
6851 Jericho Tpke, Suite 120,
Syosset, NY 11791
Virtually via Microsoft Teams


Daniel Mackey, Chief Financial Officer/ Investor Relations Officer - 4Thought Financial Group
Jesse Mackey, Chief Executive Officer/ Chief Investment Officer - 4Thought Financial Group

2 CPE Credits - Register Below
July 20, 2023
Noon - 2pm

Asset Protection and Medicaid Planning
In-person and Virtual Event
6851 Jericho Tpke, Suite 120,
Syosset, NY 11791
Virtually via Microsoft Teams


Kim M. Smith, Owner - Kim Smith Law Group, PLLC
Jesse Mackey, Chief Executive Officer/ Chief Investment Officer - 4Thought Financial Group

2 CPE Credits - Register Below
August 17, 2023
Noon - 2pm

Qualified Plans and Implementation
In-person and Virtual Event
6851 Jericho Tpke, Suite 120,
Syosset, NY 11791
Virtually via Microsoft Teams


Judy Lynch, QPA, Vice President of Consulting Services - Long Island Employee Benefits Group
Jesse Mackey, Chief Executive Officer/ Chief Investment Officer - 4Thought Financial Group

2 CPE Credits - Register Below
September 21, 2023
Noon - 2pm

New Legislation – The SECURE Act 2.0
In-person and Virtual Event
6851 Jericho Tpke, Suite 120,
Syosset, NY 11791
Virtually via Microsoft Teams


Martin E. Levine, CPA, Chief Marketing Officer - 4Thought Financial Group
Jesse Mackey, Chief Executive Officer/ Chief Investment Officer - 4Thought Financial Group

2 CPE Credits - Register Below
October 19, 2023
Noon - 2pm

Labor Law for Small Business Owners
In-person and Virtual Event
6851 Jericho Tpke, Suite 120,
Syosset, NY 11791
Virtually via Microsoft Teams


Glenn J. Franklin, Esq - Franklin, Gringer & Cohen, P.C.
Jesse Mackey, Chief Executive Officer/ Chief Investment Officer - 4Thought Financial Group

2 CPE Credits - Register Below
November 9, 2023
Noon - 2pm

Up-to-date Standards and Best Practices for Investment Portfolio Management
In-person and Virtual Event
6851 Jericho Tpke, Suite 120,
Syosset, NY 11791
Virtually via Microsoft Teams

Jesse Mackey, Chief Executive Officer/ Chief Investment Officer - 4Thought Financial Group

2 CPE Credits - Register Below
December 7, 2023
Noon - 2pm

Life Insurance Products and How to Use Them
In-person and Virtual Event
6851 Jericho Tpke, Suite 120,
Syosset, NY 11791
Virtually via Microsoft Teams


Martin E. Levine, CPA, Chief Marketing Officer - 4Thought Financial Group
Jesse Mackey, Chief Executive Officer/ Chief Investment Officer - 4Thought Financial Group

2 CPE Credits - Register Below
Request This Complimentary CE Training for You or Your Firm Today

or Register for a Scheduled CPA CPE Class