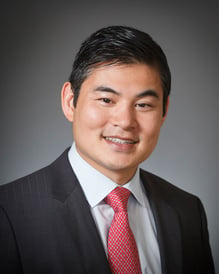 It is 4Thought's great pleasure to announce that Calvin Vu has successfully completed the CFA program and has earned the right to use the CFA designation. The Chartered Financial Analyst (CFA) Program is a professional credential offered internationally by the American-based CFA Institute to investment and financial professionals. The program covers a broad range of topics relating to investment management, financial analysis, quantitative analysis, equities, fixed income and derivatives, and provides a generalist knowledge of other areas of finance.
A candidate who successfully completes the program and meets other professional requirements is awarded the "CFA charter" and becomes a "CFA charterholder". We are proud to have recently added Calvin to our team and of his well-earned achievement. Please join us in congratulating him!
Calvin can be reached at cvu@4tfg.com and 4Thought can be reached at info@4tfg.com or (516) 300-1617.