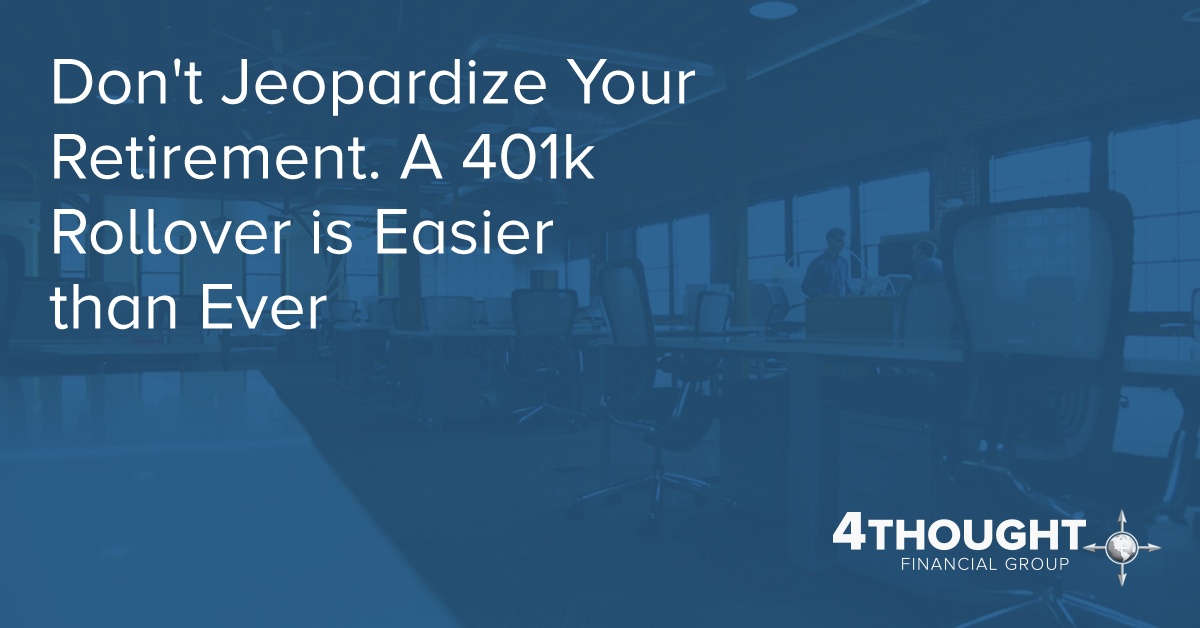 Rolling over your 401k is easier than ever before. Many investors believe that they must pick and choose what to sell, what to keep and often make the process seem more complex than it really is. But the reality is that rolling over your retirement assets and putting a plan into place is relatively simple.
Investors are often misled or misinformed about rolling over their retirement assets. Often times, it is because of the lack of assistance or solid investment advice provided to investors. Other times, it is due to a lack of transparency about their investments, or even simply a lack of access to their accounts.
Whatever the case may be, dreams about retirement should not be unattainable. Consolidating your 401k rollover assets into one account is not only easy, it makes your financial goals more attainable than before.
What Are the Advantages of Consolidating Your Retirement Accounts?
By consolidating your retirement assets in one place, managing your investments and achieving your goals becomes far easier to manage. Consolidating your retirement assets offers the following benefits:
Convenience— Find your account information and assets under one website or one statement. Have only one phone number to call and one point of contact to eliminate confusion and clutter.
Lower Costs— Consolidating and rolling over your other retirement assets under one roof means you won't be paying multiple account fees – potentially giving you lower cost access through bulk pricing.
Easier Management—Consolidating your assets in one place may make managing your portfolio easier.
Mitigate The Risk of Highly Correlated Assets—It may be easier for you to manage your retirement investments when you can see how they work in concert with one another when housed with a single custodian. Avoid unintentional over-weights to the same sectors, companies and any particular geographic area to further reduce your risk.
A Smoother Investing Experience
As you roll your savings over to an IRA or consolidate them in your new company 401k, you need to put a plan in place for ongoing management of the assets. This is another situation where investors may encounter confusion. They believe that, much like rolling your 401k assets over, investing those assets is yet another significant challenge. Again, the truth is relatively simple compared to common perception.
Working with a professional portfolio manager who can utilize a disciplined investment methodology in order to drive positive investment returns is likely to deliver a smoother investing experience than doing it totally yourself or simply picking random investments and hoping for positive results. Moreover, portfolio functions such as investment selection, asset allocation and tax loss harvesting, for example, can be optimized in order to drive positive results.