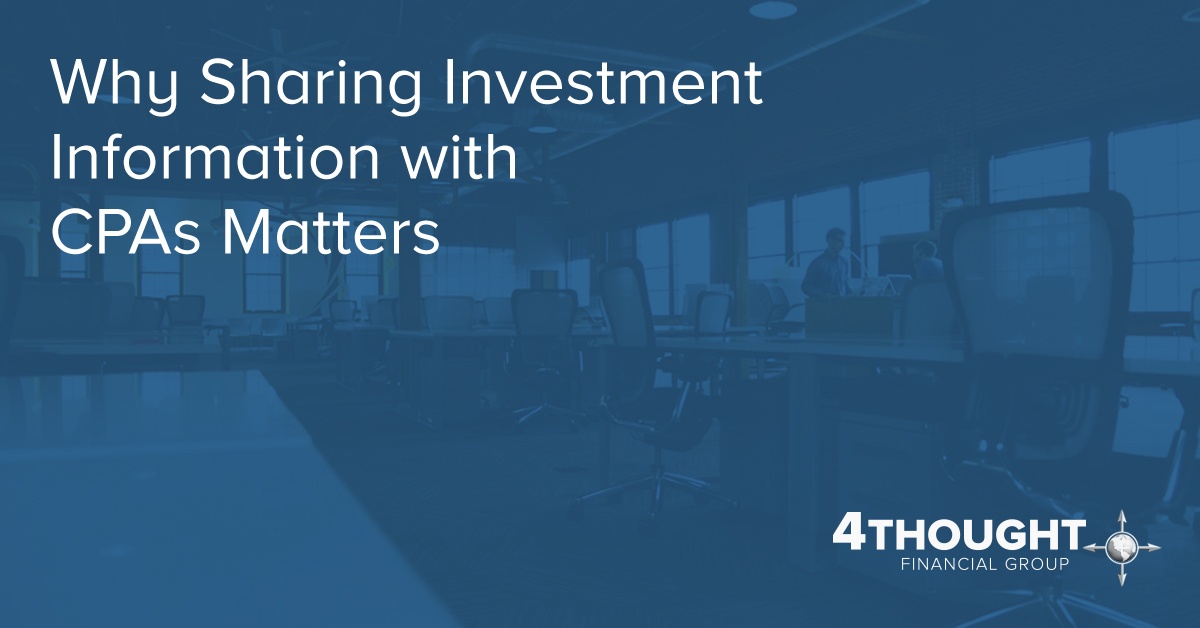 Info Sheet - PDF Download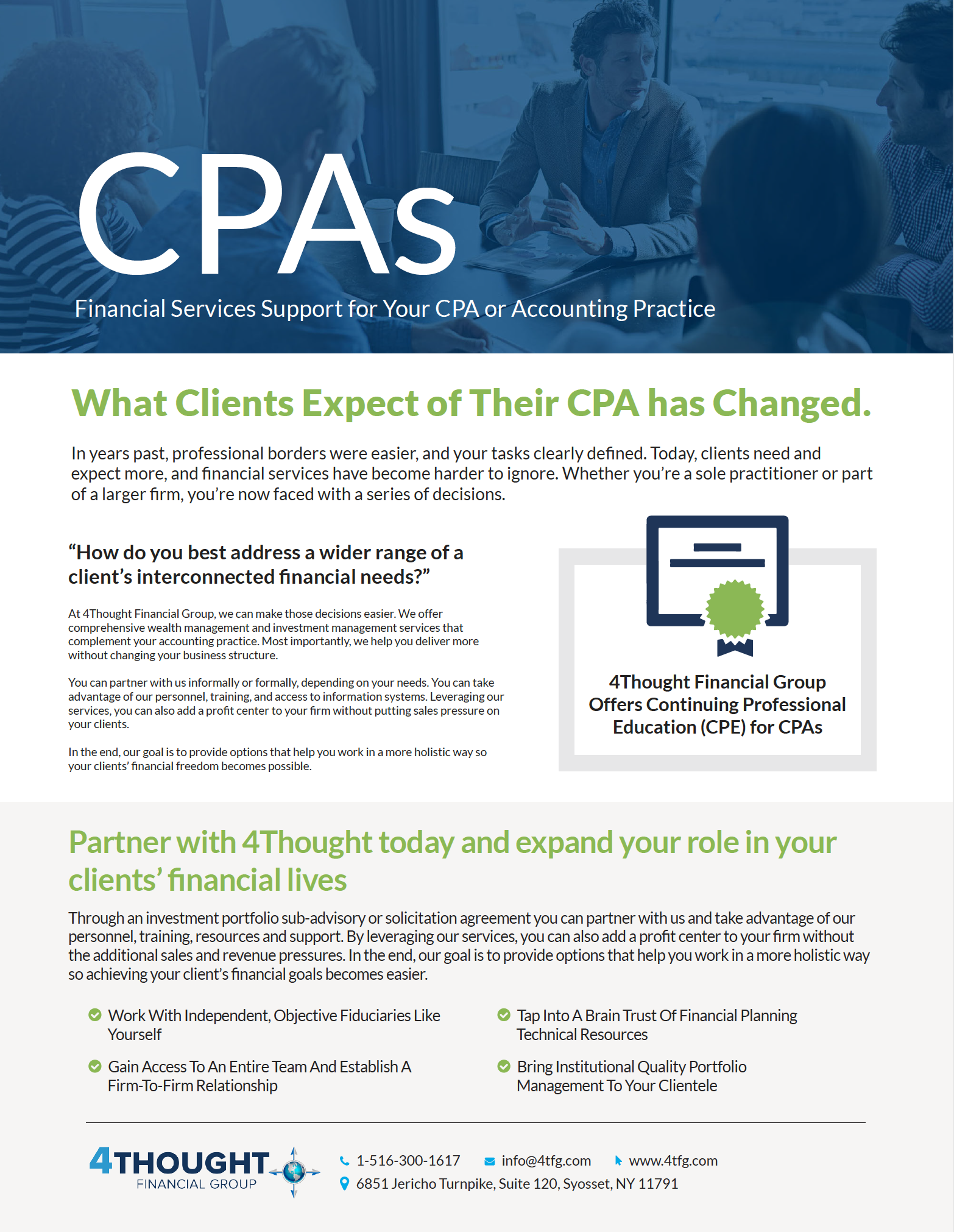 Financial Services Support for Your CPA or Accounting Practice
"As a CPA, the quality of the advice that you provide to your clients is of the highest importance. When you partner with a financial services provider, you are entrusting your relationships. It's important they will be able to deliver the high level services your clients require."
View the PDF
Save the PDF
CPAs are an important part of the investment process. Besides the valuable tax planning and financial planning expertise that they offer, many CPAs are involved with their client's investment decision making. Besides understanding their tax situation, a CPA can recommend appropriate financial solutions that can fit both their particular taxation and investing circumstances.
Besides assisting in due diligence efforts, CPAs also serve as the "trusted advisor". What this means is that as much as financial advisors help with investments, CPAs can be trusted to make sure the numbers "add up", so to speak. This means that they must also have access to the same information as a financial advisor in order to help make appropriate investment recommendations.
In order to ensure that their clients are getting the best advice and the best results on their investments, tax professionals must get involved, whether directly or indirectly. In today's complex financial world, they are absolutely essential to the modern investment process.
Many Investment Choices, But Not Every Choice Is The Right Choice
Though investors have plenty of investment options out there, not every option is the right one. When it comes to risk management for investment portfolios, generating positive returns relies as much on the right investment as much as it relies on the right information that is shared. Individual investors often lament on the lack of resources and information available to them that allows them to make an informed investment decision.
When it comes to narrowing down the right type of investments, financial markets have plenty of information to process and digest. But this is not to say that investors should be doing this alone. Today's modern investment process must include not only the CPA during the tax planning process, but also consider how each investment fits within the scope of the financial plan for the client.
Need to Provide More Effective Advice? Be a "Conductor"
For tax advisors and financial professionals, the quality of the investment options being presented is one thing. But being able to tie that advice together and effectively conduct the financial affairs and investments of their clients is where a CPA truly earns their keep. Being an effective "Conductor" keeps the goals on track, but it also allows clients to avoid the various pitfalls and risks inherent within their investments.
Investors must be aware that they need to look beyond the stock market when it comes to evaluating and picking appropriate investments.
In the investment management world, conducting effective due diligence and picking effective stocks is only one small part of investing effectively. There is far more to it, and CPAs need to tread a fine line between getting involved in the process at an appropriate level and spending an inordinate amount of time on something that is not their specialization.
4Thought Financial Group Helps CPAs Provide More Effective Advice
At 4Thought Financial Group, we recognize the importance of CPAs in the investing and financial planning process. We aim to not only empower our clients, but also to empower their advisors to provide the proper advice that they require. Besides our proprietary investment methodology and a redefinition of the market cycle, we also provide resources for CPAs to help build and manage their practice, such as our CPA Continuing Professional Education (CPE) program.
Although sharing investment information with a CPA matters, having an effective platform that works in cooperation, not competition with them makes a world of difference for both CPAs and their clients.