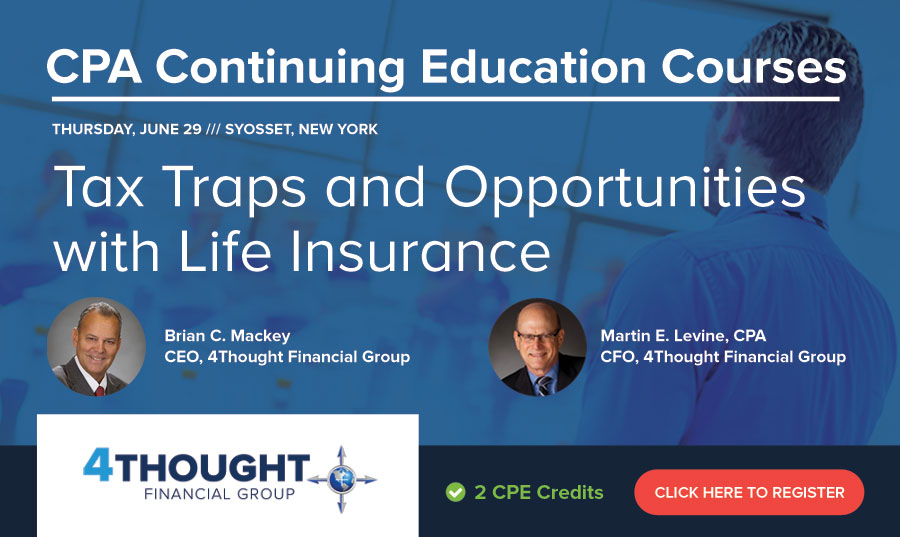 As trusted advisors, CPAs generally need to know some of the advantages and pitfalls of the different applications with life insurance. These applications start from the simple, "income for dependents and when needs have changed" to the more complicated issues of "business and estate planning".
When life insurance is included with IRA planning, charitable giving, portfolio diversification and inheritance equalization it becomes a very valuable and powerful planning tool.
On June 29, at 8 a.m., 4Thought Financial Group will be presenting a CPE credit-eligible course on current industry trends within the

financial services industry

, and what you and your clients should be looking for to better understand and navigate the important changes taking place. A light breakfast will also be served.