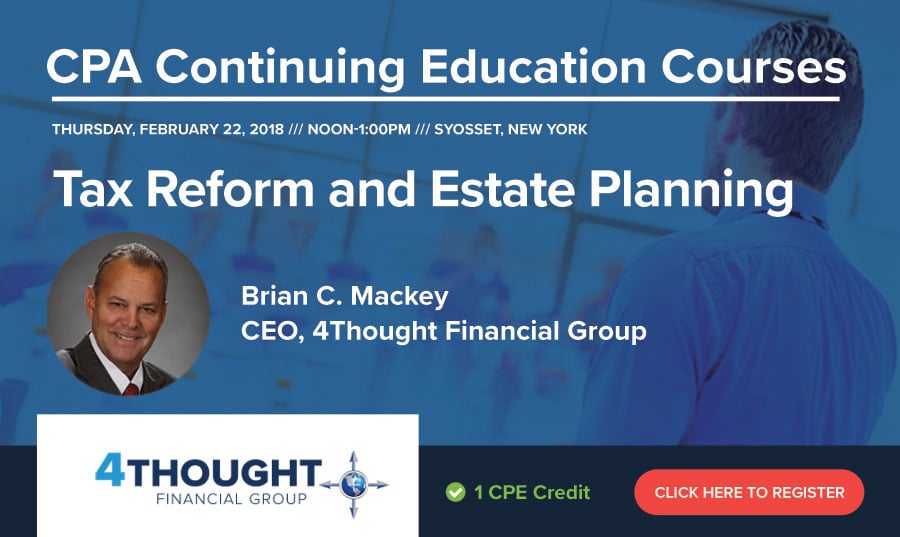 The Tax Cuts and Jobs Act (TCJA) will affect virtually all of your accounting practice clients, but how will it affect their estate planning?
Find out at this informative 1-credit, hour-long CPE session presented by our resident estate planning specialist, Brian Mackey.
4Thought Financial Group will be presenting an informative, 1 CPE credit-eligible course on Tax Reform and Estate Planning, on Thursday, February 22, from noon to 1 p.m. at its office at 6851 Jericho Tpke., Suite 120, in Syosset, NY. A light lunch will also be served.
---
Investment Advisory Services offered through 4Thought Financial Group Inc., an SEC Registered Investment Adviser.