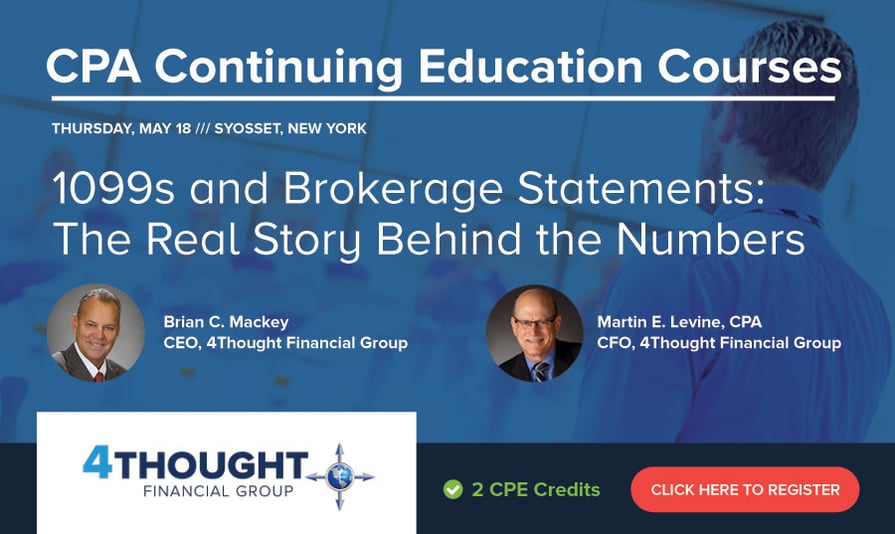 CPAs always receive 1099s or brokerage statements from clients. With the fiduciary rule taking effect and full transparency being demanded by clients, this course will educate you on what to be looking for on those 1099s and brokerage statements, and how to help your clients lower their costs and increase the probability of reaching their financial planning goals.
This Continuing Professional Education (CPE) course will provide important disclosures in the areas of cost and tax, and clarify the general differences between separately managed accounts (SMAs), mutual funds, hedge funds and individual securities. It will also explain the multi-method investment approach and the many benefits of applying the most effective aspects of multiple, completely divergent methods of investing, rather than utilizing a singular technique.
On May 18, at 8 a.m. and noon, 4Thought Financial Group will be presenting a CPE credit-eligible course on current industry trends within the investment planning industry, and what you and your clients should be looking for to better understand and navigate the important changes taking place. A light breakfast and lunch will also be served.