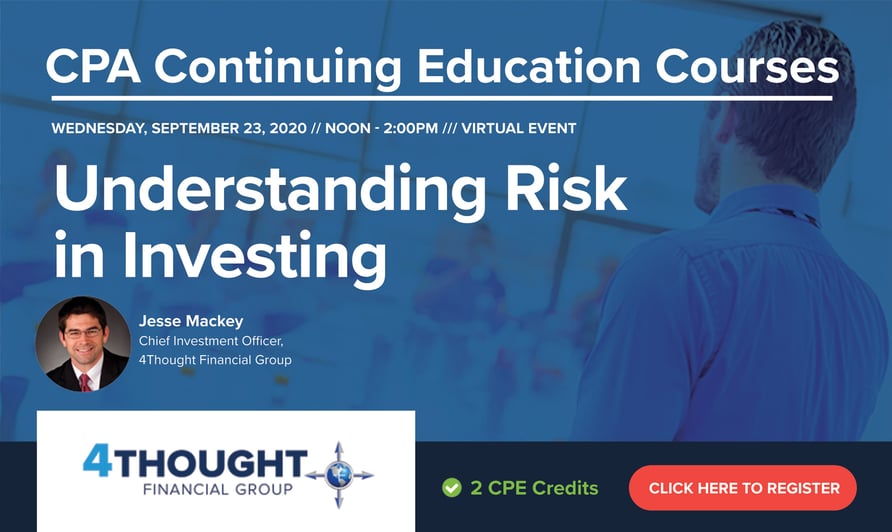 In this remote learning, 2 CPE credit session, 4Thought Financial Group Chief Investment Officer Jesse Mackey will explain risk in investing for the purposes of educating the layman client or novice investor. He will also spend time on more advanced academic and industry concepts of risk pertinent to CPAs, portfolio managers, and institutional investors.
Participants will come away with practical explanatory tools for dealing with investors at all levels of sophistication.
Please join us for this free, remote session via an online, interactive classroom with Microsoft Teams.

4Thought Financial Group will be presenting a virtual, 2 CPE credit-eligible course "Understanding Risk in Investing" on Wednesday, September 23 from noon to 2 p.m.

---
Investment Advisory Services offered through 4Thought Financial Group Inc., an SEC Registered Investment Adviser.