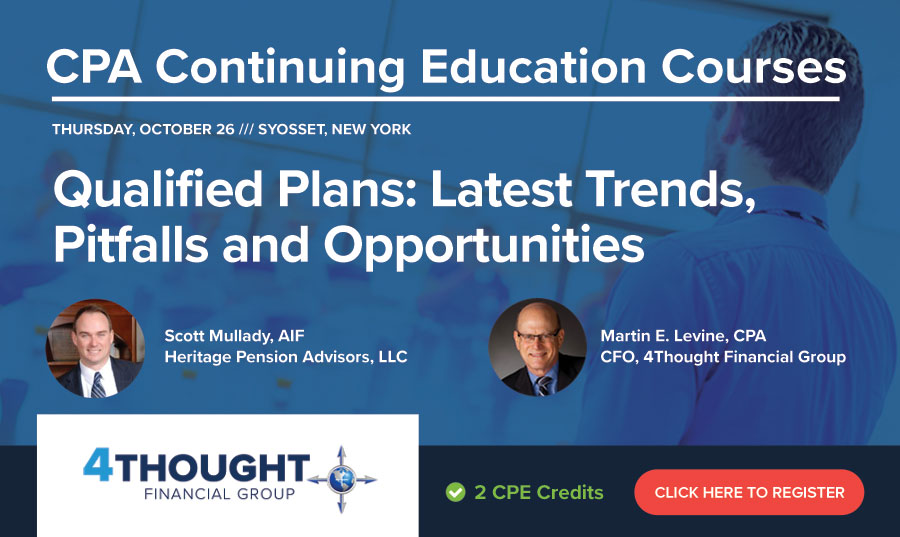 Many investors have thought about financial planning and set up a qualified retirement plan of some sort. These can range from a traditional defined benefit plan, to a profit-sharing plan, 401k, or a combination of all the above. What investors often overlook is how their qualified retirement plan fits into their overall tax planning goals—be they to reduce future tax liabilities, maximize current tax benefits, or effectively protect their family or business.
With this session on qualified plans, learn how to effectively minimize the tax liabilities of your clients and help them fulfill their financial goals.
4Thought Financial Group will be hosting an informative, 2 CPE credit-eligible seminar on how to use qualified plans as a tax planning tool, on Thursday, October 26, from 8 a.m. to 10 a.m. at its office at 6851 Jericho Tpke., Suite 120, in Syosset, NY. A light breakfast will also be served.
---
Investment Advisory Services offered through 4Thought Financial Group Inc., an SEC Registered Investment Adviser.