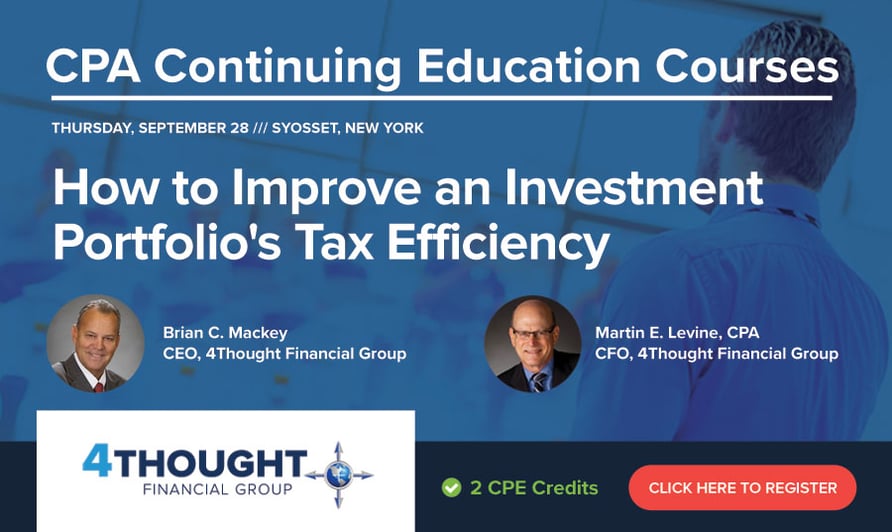 As trusted advisors, CPAs are in a unique position to educate clients on what's behind the annual 1099s (taxes) being generated from brokerage statements (stocks, bonds and alternatives).

Are the investments coordinated with the tax registrations so that net returns are being optimized? Can multiple strategies be utilized to reduce taxes and increase wealth?
4Thought Financial Group will be hosting an informative, 2 CPE credit-eligible seminar answering these questions and more on September 28, from 8 a.m. to 10 a.m. at its office at 6851 Jericho Tpke., Suite 120, in Syosset, NY. A light breakfast will also be served.
---
Investment Advisory Services offered through 4Thought Financial (APA)an SEC Registered Investment Advisor. This material is for informational purposes only. Please consult your tax, legal or accounting professional for further information before making any decisions. APFS Compliance has conducted its review of the PMR electronic submission related to your outside RIA material. Any references to our PMR noted comments and changes are crucial if indicated. Please be advised the outside RIA's CCO is responsible for approval and accuracy of the submission.