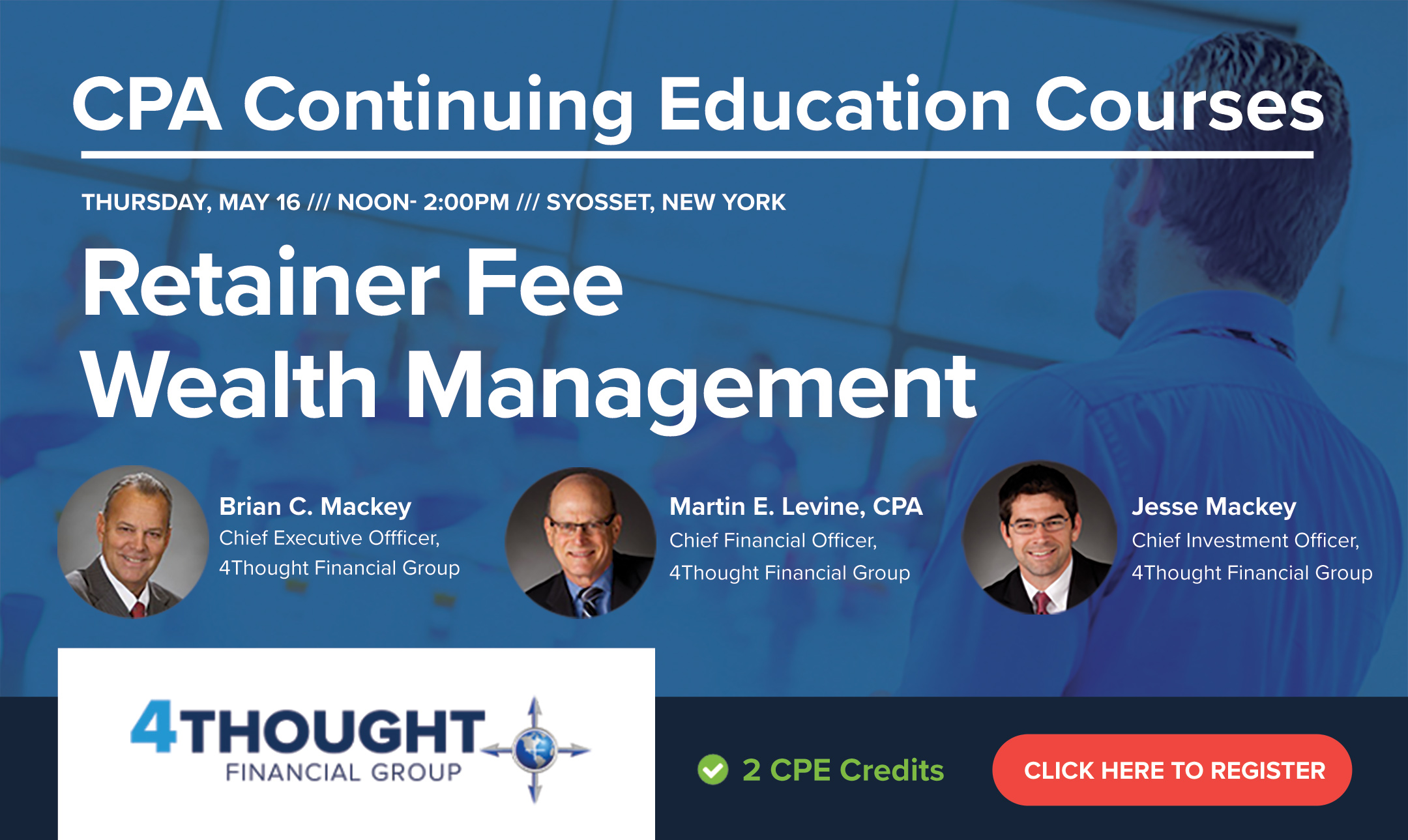 Do you know how your financial services professionals get paid and how they are incentivized?
If you're like most of your clients, then you probably have no idea.
In this 2 CPE credit session, we'll dive into several different compensation models, the incentives they create, and the situations for which they're appropriate. In particular, we'll look at the retainer fee financial planning and wealth management arrangement—a relatively new approach that may be particularly well-suited for many of your accounting practice clients.
This course will be presented by 4Thought Financial Group CEO Brian Mackey, CFO Martin Levine, and CIO Jesse Mackey.
Please join us.
4Thought Financial Group will be hosting an informative, 2 CPE credit-eligible course on "

Retainer Fee Wealth Management

" on Thursday, May 16, from noon to 2 p.m. at its office at 6851 Jericho Tpke., Suite 120, in Syosset, NY. A light lunch will also be served.
---
Investment Advisory Services offered through 4Thought Financial Group Inc., an SEC Registered Investment Adviser.