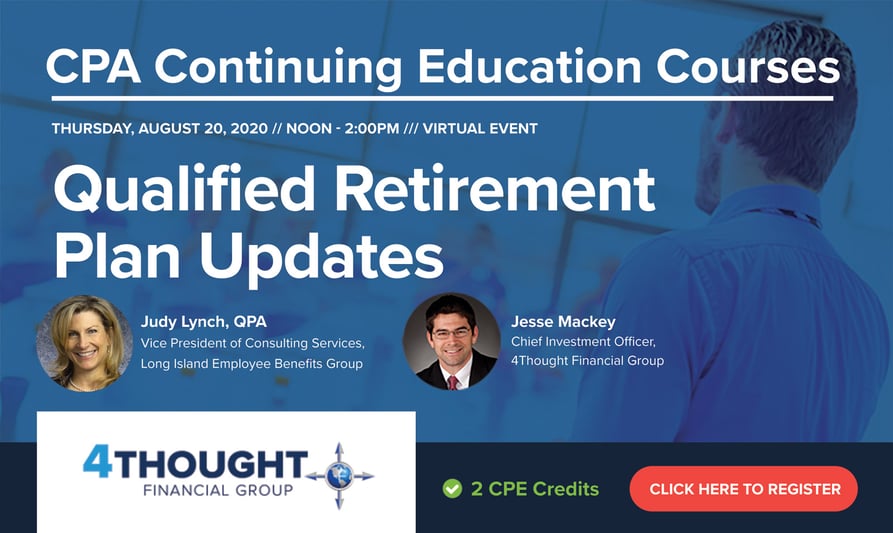 This 2 CPE credit, remote session course will break down the core aspects of Employer-Sponsored ERISA Retirement Plans, including design, implementation, best practices, and important recent updates related to the SECURE Act and the CARES Act.
Judy Lynch, QPA, Vice President of Consulting Services at Long Island Employee Benefits Group, and Jesse Mackey, CIO of 4Thought Financial Group, will discuss defined benefit and defined contributions plans, as well as investment management programs and funding vehicles.
Please join us for this free, remote session via an online, interactive classroom with Microsoft Teams.

4Thought Financial Group will be presenting a virtual, 2 CPE credit-eligible course "Qualified Retirement Plan Updates" on Thursday, August 20 from noon to 2 p.m.

---
Investment Advisory Services offered through 4Thought Financial Group Inc., an SEC Registered Investment Adviser.