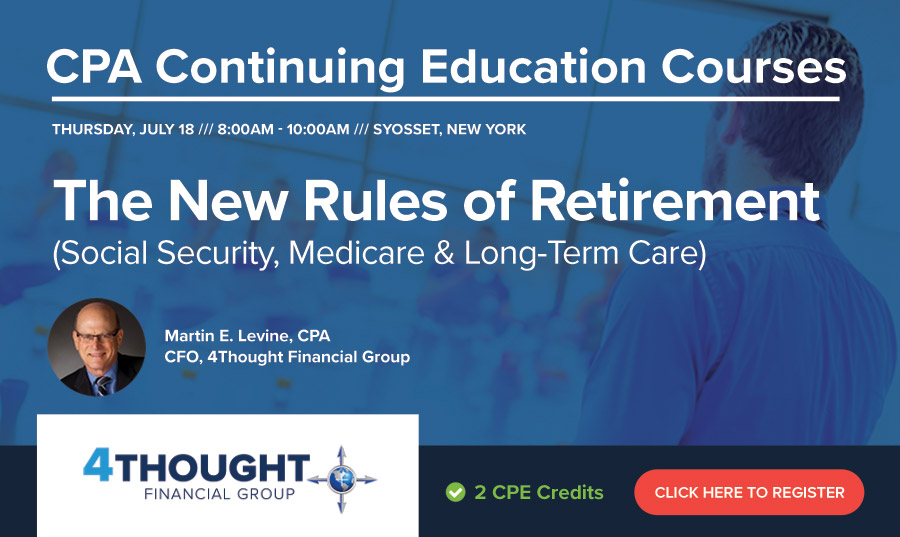 In this 2 CPE credit session, 4Thought Financial Group CFO Martin E. Levine will break down the significance and key components of sound retirement planning, while outlining several new policies and changes affecting this major life transition.
The discussion will include Social Security, Medicare and Long-Term Care, among other pertinent topics, to help ensure proper preparedness and utilization of best practices and procedures to safeguard your accounting practice clients' financial futures.
Please join us.
4Thought Financial Group will be hosting an informative, 2 CPE credit-eligible course on "The New Rules of Retirement: Social Security, Medicare & Long-Term Care" on Thursday, July 18, from 8 a.m. to 10 a.m. at its office at 6851 Jericho Tpke., Suite 120, in Syosset, NY. A light breakfast will also be served.
---
Investment Advisory Services offered through 4Thought Financial Group Inc., an SEC Registered Investment Adviser.