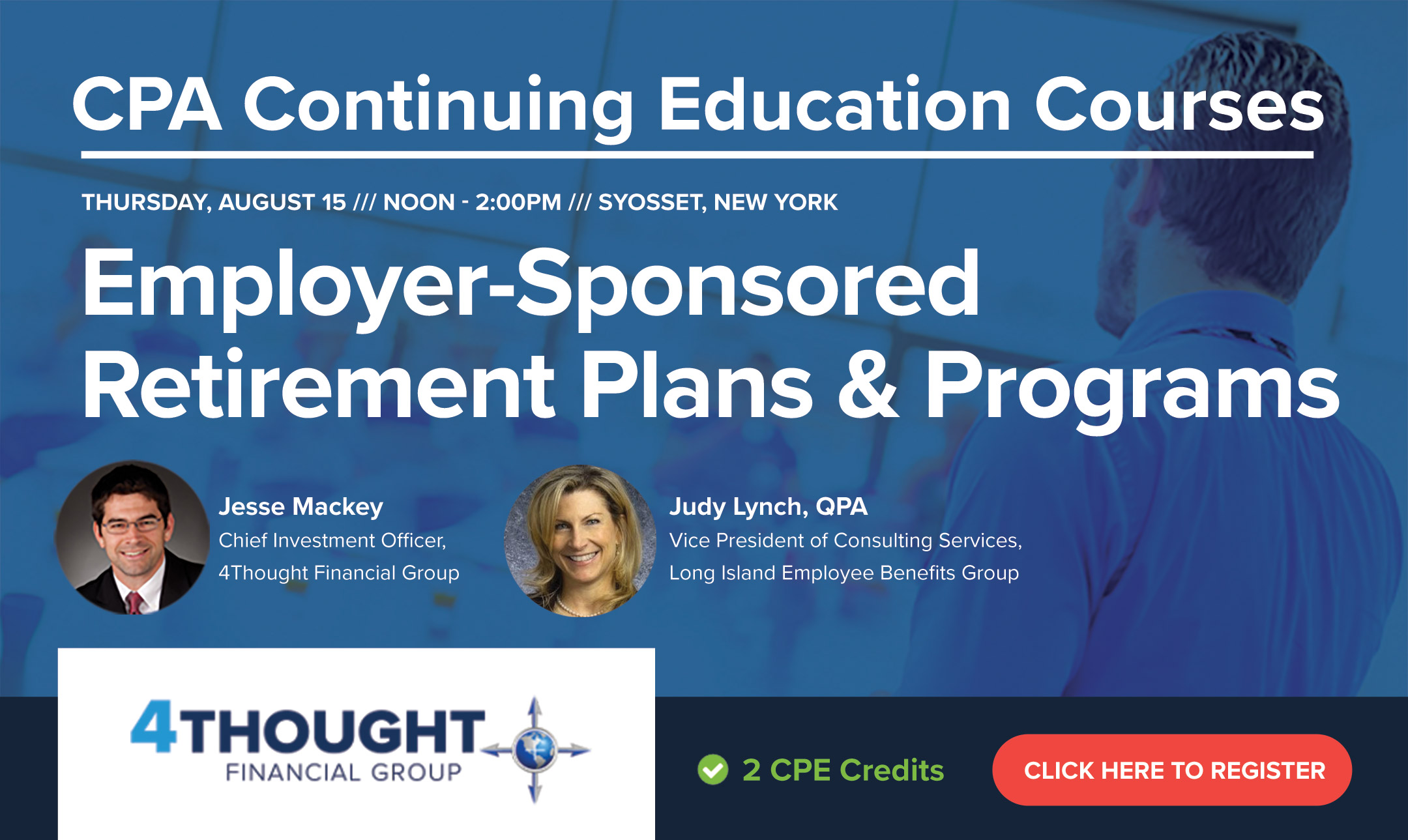 In this 2 CPE credit session, 4Thought Financial Group CIO Jesse Mackey and Long Island Employee Benefits Group (LIEBG) VP of Consulting Services Judy Lynch, QPA, will present a comprehensive review and update on Employer-Sponsored ERISA Retirement Plans, covering plan design, implementation, and best practices for your plan sponsor (business owner) clients.
The discussion will span defined benefit and defined contributions plans, as well as investment management programs and funding vehicles like SMAs, ETFs, mutual funds, and life insurance.
Please join us.
4Thought Financial Group will be hosting an informative, 2 CPE credit-eligible course on "Employer-Sponsored Retirement Plans & Programs" on Thursday, August 15, from noon to 2 p.m. at its office at 6851 Jericho Tpke., Suite 120, in Syosset, NY. A light lunch will also be served.
---
Investment Advisory Services offered through 4Thought Financial Group Inc., an SEC Registered Investment Adviser.