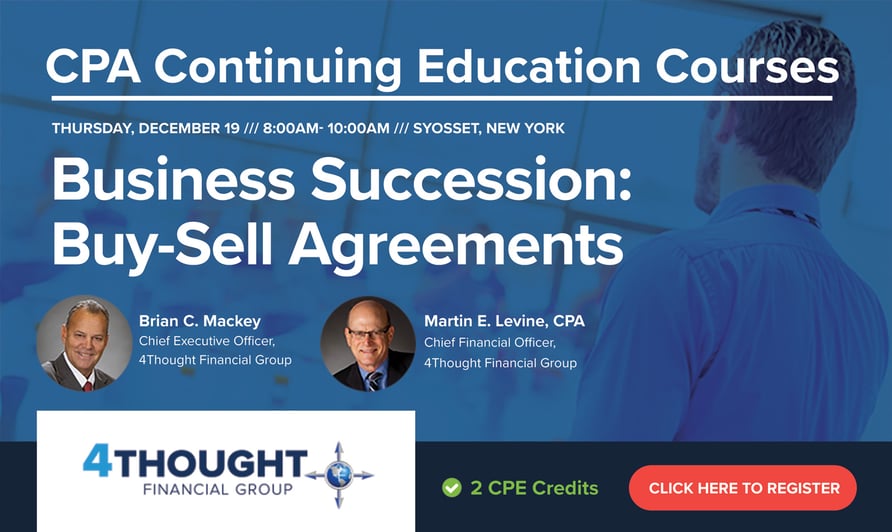 There are many different factors to consider when developing a business succession plan, not the least of which determining whether to choose a successor or draft a buy-sell agreement to safeguard the company's future in the event of the death or departure of an owner or partner(s).
This two-hour long, 2-credit course presented by 4Thought Financial Group CEO Brian Mackey and CFO Martin Levine will address the importance of business succession planning for business owner clients, focusing specifically on buy-sell agreements.
Please join us.

4Thought Financial Group will be presenting an informative, 2 CPE credit-eligible course on "Business Succession: Buy-Sell Agreements," on Thursday, December 19, from 8 a.m. to 10 a.m. at its office at 6851 Jericho Tpke., Suite 120, in Syosset, NY. A light breakfast will also be served.
---
Investment Advisory Services offered through 4Thought Financial Group Inc., an SEC Registered Investment Adviser.