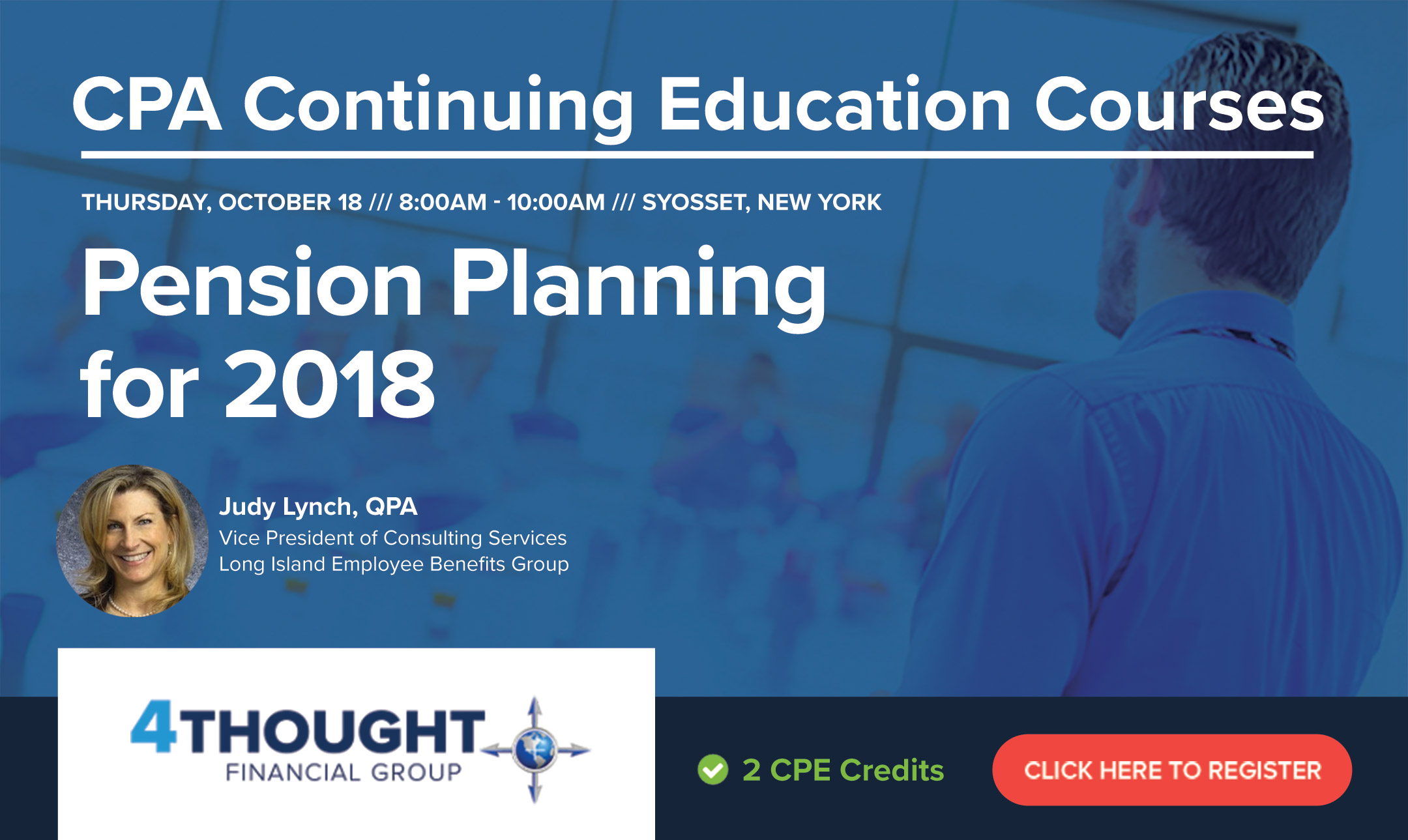 Retirement plans are an important tool for minimizing your business owner clients' taxes and helping them retain qualified personnel.
In this 2 CPE credit session, Long Island Employee Benefits Group Vice President of Consulting Services Judy Lynch will walk you through the ins and outs of qualified retirement plans, including optimal design, best practices, and compliance.
An array of plan types will be discussed, including, both defined contribution and defined benefit, with special emphasis on existing and potential pending regulations related to the fiduciary obligations of plan sponsors and their providers.
Please join us.
4Thought Financial Group will be hosting an informative, 2 CPE credit-eligible course on Pension Planning for 2018 on Thursday, October 18, from 8 a.m. to 10 a.m. at its office at 6851 Jericho Tpke., Suite 120, in Syosset, NY. A light breakfast will also be served.
---
Investment Advisory Services offered through 4Thought Financial Group Inc., an SEC Registered Investment Adviser.