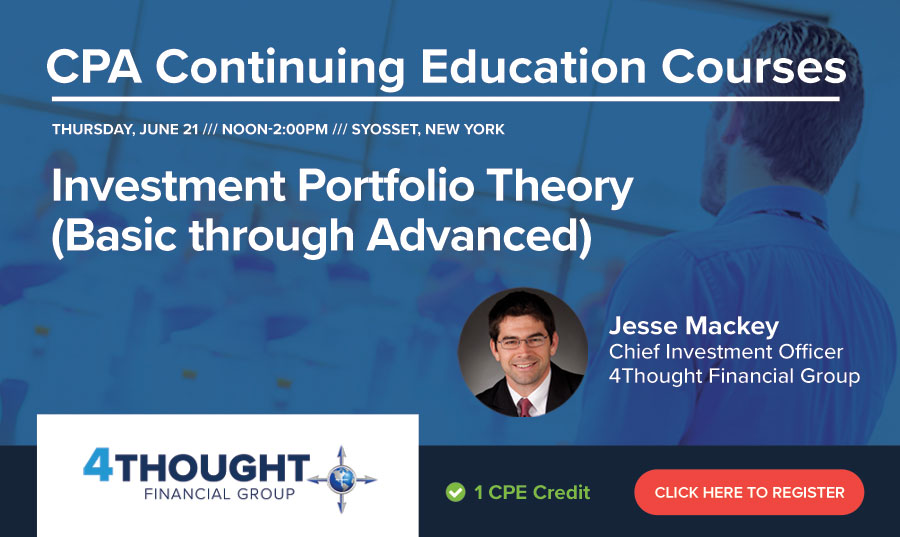 Get an overview of the most important and influential concepts of investment portfolio management in this 2 CPE credit session.
This information-packed 2 CPE credit course will provide a brief history of the most influential concepts and theories in investment portfolio management developed during the 20th and 21st centuries, from the most basic common-sense approaches to advanced concepts in quantitative methods and behavioral finance.
This course will be presented by Jesse Mackey, 4Thought Financial Group's Chief Investment Officer. Please join us.
4Thought Financial Group will be presenting an informative, 2 CPE credit-eligible course on Investment Portfolio Theory (Basic Through Advanced), on Thursday, June 21, from noon to 2 p.m. at its office at 6851 Jericho Tpke., Suite 120, in Syosset, NY. A light lunch will also be served.
---
Investment Advisory Services offered through 4Thought Financial Group Inc., an SEC Registered Investment Adviser.