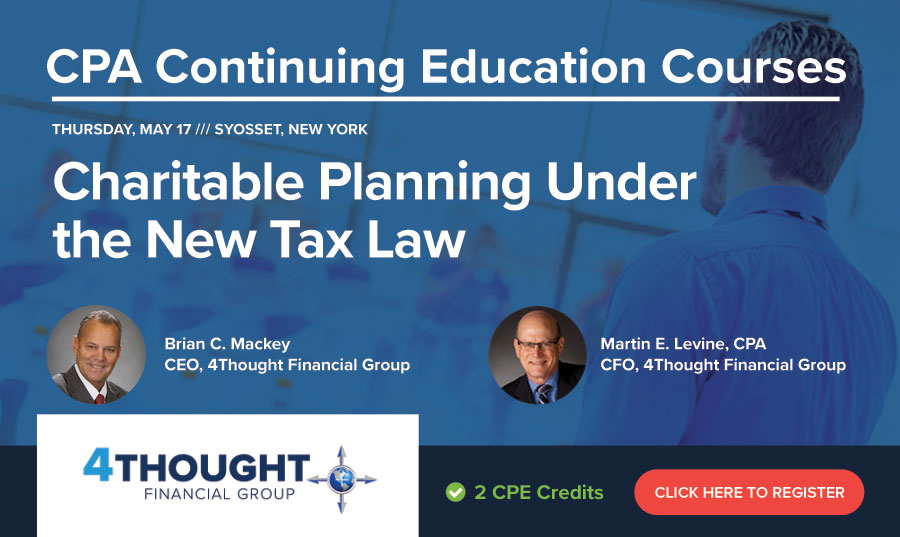 What effective giving strategies are still relevant for your clients under the new tax law? Does it still make sense to incorporate charitable planning into a client's estate planning under this new legislation? These and other interesting topics will be discussed.
Charitable planning under the recently passed Tax Cuts and Jobs Act (TCJA) is a topic that in the right client situation will have a lasting impact. Please join us.
4Thought Financial Group will be presenting an informative, 2 CPE credit-eligible course on Charitable Planning Under the New Tax Law, on Thursday, May 17, from 8 a.m. to 10 a.m. at its office at 6851 Jericho Tpke., Suite 120, in Syosset, NY. A light breakfast will also be served.
---
Investment Advisory Services offered through 4Thought Financial Group Inc., an SEC Registered Investment Adviser.