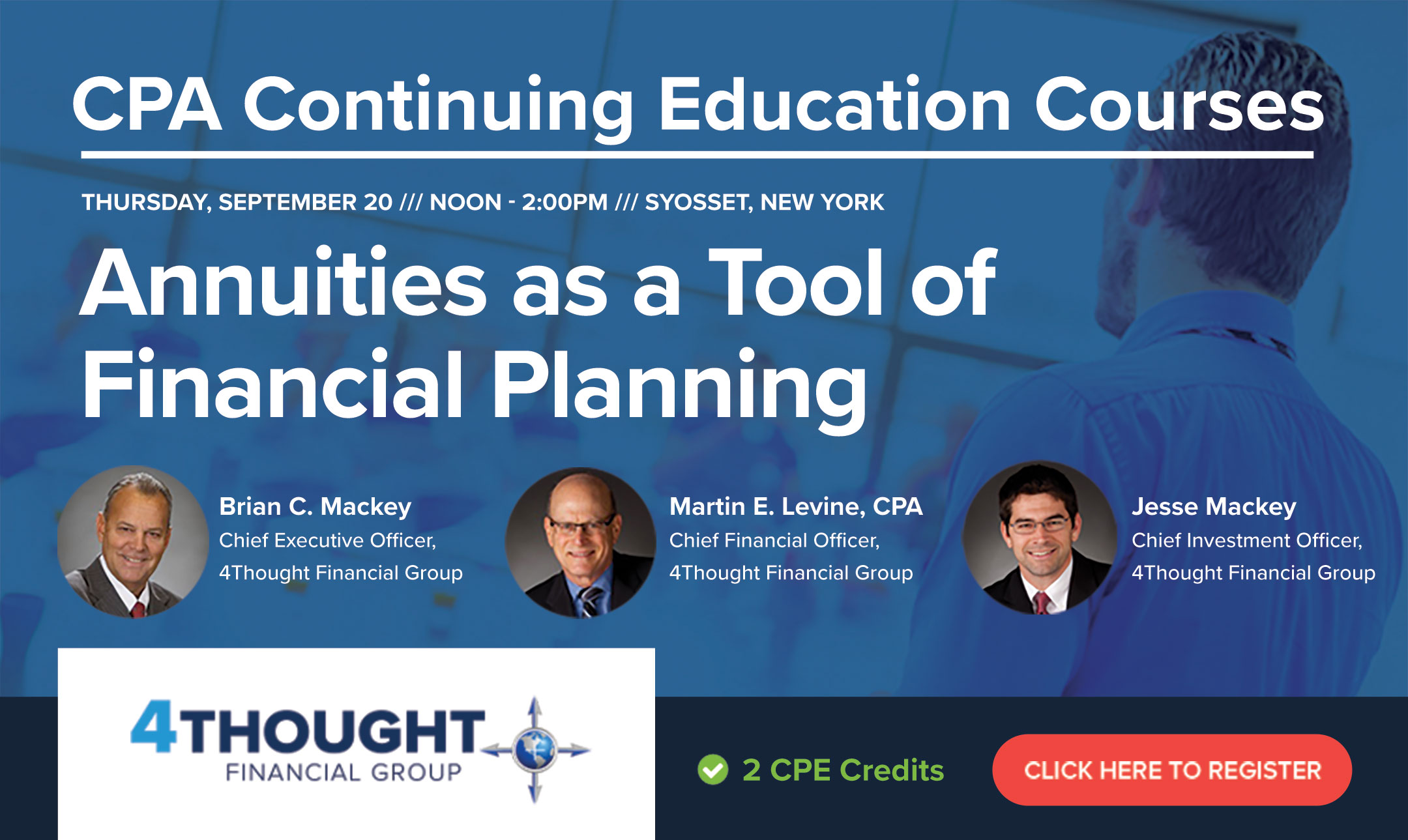 Learn how different types of annuities may be used to help (or hurt) your clients.
In this 2 CPE credit session, presenters Brian Mackey, Martin Levine and Jesse Mackey will explain how annuities may be used appropriately (or sometimes inappropriately) as implements in the financial planning toolkit.
An objective explanation and analysis of the industry-wide use of immediate, deferred, fixed, and variable annuities will seek to lift the veil on these sometimes complex products, and provide guidance on when and for whom they may be useful.
Please join us.
4Thought Financial Group will be presenting an informative, 2 CPE credit-eligible course on Annuities as a Tool of Financial Planning, on Thursday, September 20, from noon to 2 p.m. at its office at 6851 Jericho Tpke., Suite 120, in Syosset, NY. A light lunch will also be served.
---
Investment Advisory Services offered through 4Thought Financial Group Inc., an SEC Registered Investment Adviser.