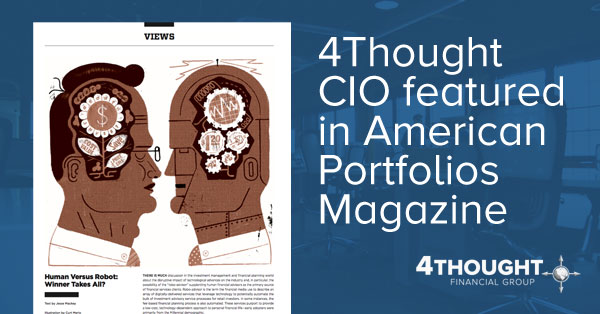 Recently, FREE Magazine featured our CIO, Jesse Mackey's, article Human vs. Robot: Winner Take All?
A publication of New York's American Portfolios Financial Services, FREE Magazine is a printed and digital news magazine that keeps AP's advisors informed of best practices and issues regarding financial planning, along with industry news and occasional insight from other financial professionals.
See the full article below.